Drapers' Pyrgo Priory School
At Drapers' Pyrgo Primary our vision is to engage, excite and enable all pupils, staff and the community we serve to excel.
Challenge - we will continue to develop a culture of high ambition – a growth mindset where we help our children to help themselves to become better learners by developing their learning habits to prepare them for a lifetime of learning.
Curriculum- we will offer a first-class, outstanding curriculum, promoting enjoyment in learning through excellence in teaching. Pyrgo will be a centre of excellence offering a broad and balanced curriculum through state-of-the-art facilities that enable us to deliver innovative and creative learning experiences designed for all our pupils.
Community - we will be a centre for: adult learning, lead on projects to foster positive intergenerational friendships, and a hub for families to engage in enrichment and enjoyable activities to ensure the health and wellbeing of everybody it serves. We will communicate effectively with parents and carers to encourage positive home school partnerships which support the work of the staff by ensuring excellent attendance, behaviour choices and engagement with learning.
Back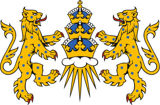 Drapers' Pyrgo Priory School
Principal Mrs L Fisk
Address Settle Road, Harold Hill RM3 9RT