Drapers' Academy
At Drapers' Academy we pride ourselves on our high standards. Pupils are expected to work hard, support their peers, wear full Academy uniform and maintain good records of attendance and punctuality. These high standards combined with the excellent learning environment provide the foundations for pupils and students of the Academy to gain an outstanding education.
I have a very clear vision for the ongoing development of our school to ensure that we deliver on all fronts including high academic success in public examinations as well as providing opportunities to excel as positive citizens.
My single most important aim is that every pupil and student, who finishes at the Academy, leaves with the skills, qualifications and personal qualities that will enable them to pursue a career that they aspire to.
Back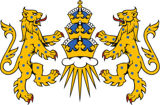 Drapers' Academy
Principal Mr Darren Luckhurst
Address Settle Rd, Harold Hill, Romford RM3 9XR